The beauty of Lake Garda is
the magic you can discover around any corner, whether it's in the art, in the history, or in the possibilities of experiencing
La Dolce Vita.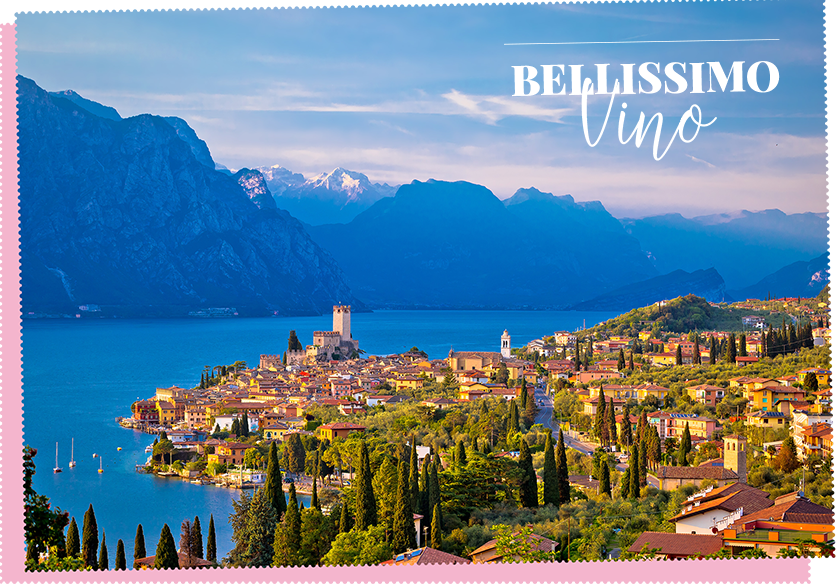 The Ciao Cà Maiol experience is an homage to our home in Lago Di Garda, Italy, a lakeside oasis where culture and art are fused into every corner. We may be locals, but we are not your typical Italian wines. Each wine's unique personality is as vivacious as Lake Garda's spirit, style, and vibrancy. Take a sip as we share the story of how our three eclectic wines paved their own promenades, giving way to their mottos, and illustrate a moment in time that brought the Cà Maiol experience to life.
UNCOVER OUR STORY
Our home is a hidden jewel where you can find plenty of Italian charm, magnificent views, and Cà Maiol, the quintessentially buonissimo vino for the Italian dreamer in you. We welcome you to tap into your wanderlust — relish a scenic boat ride with our Lugana, catch up with loved ones during aperitivo hour while enjoying Chiaretto, or set out on a weekend picnic with our Giomè.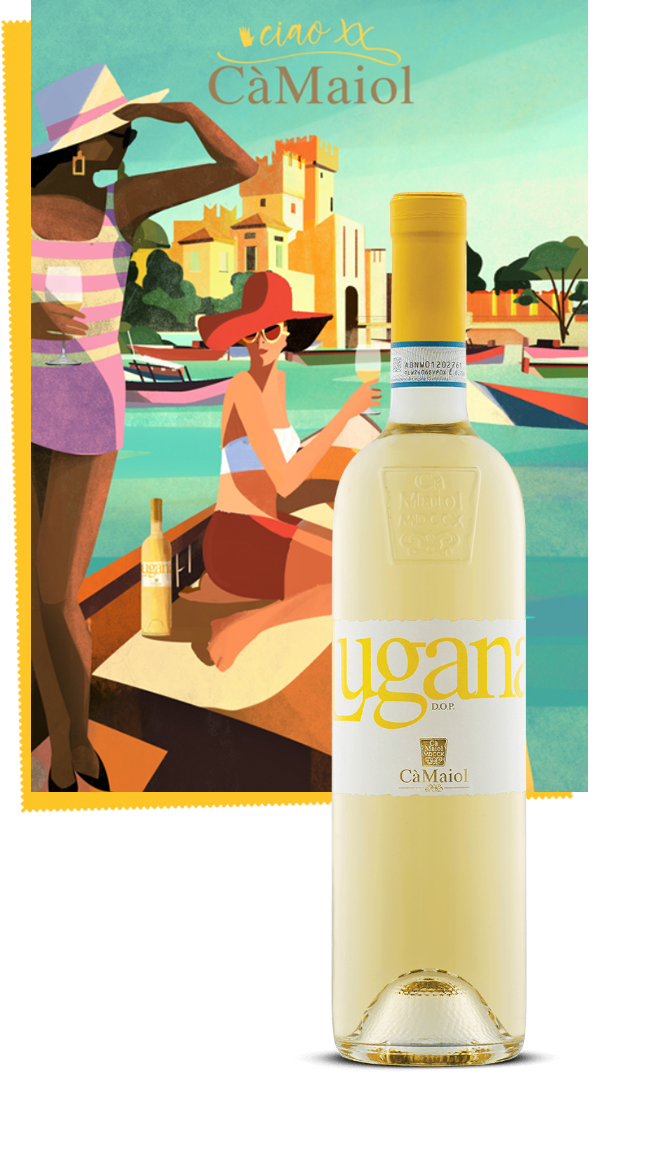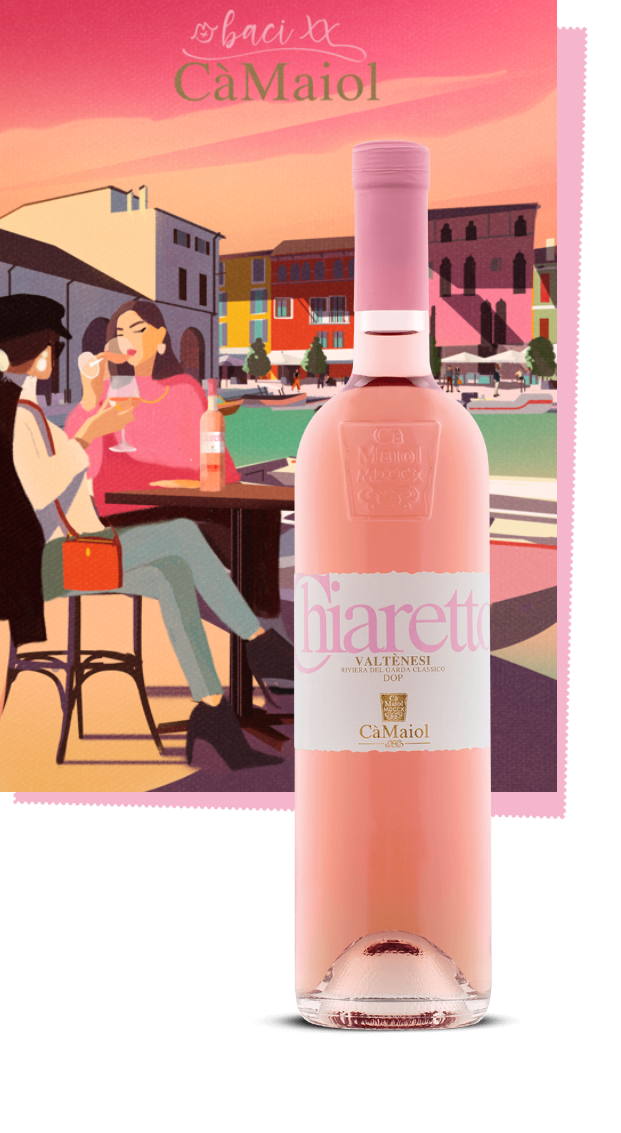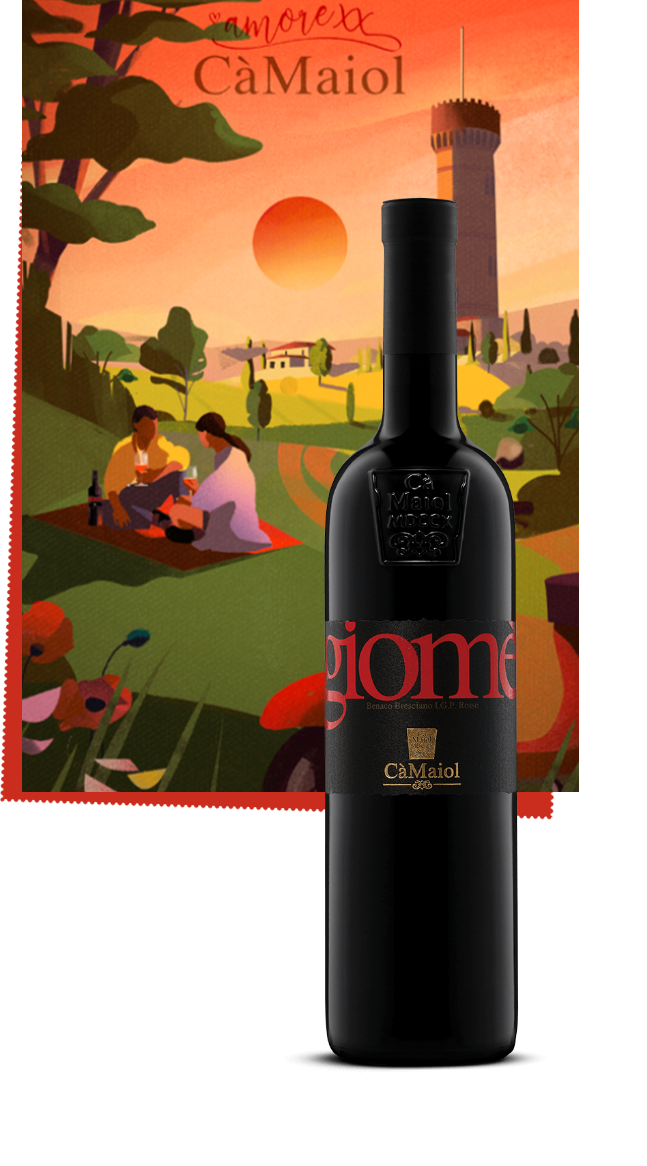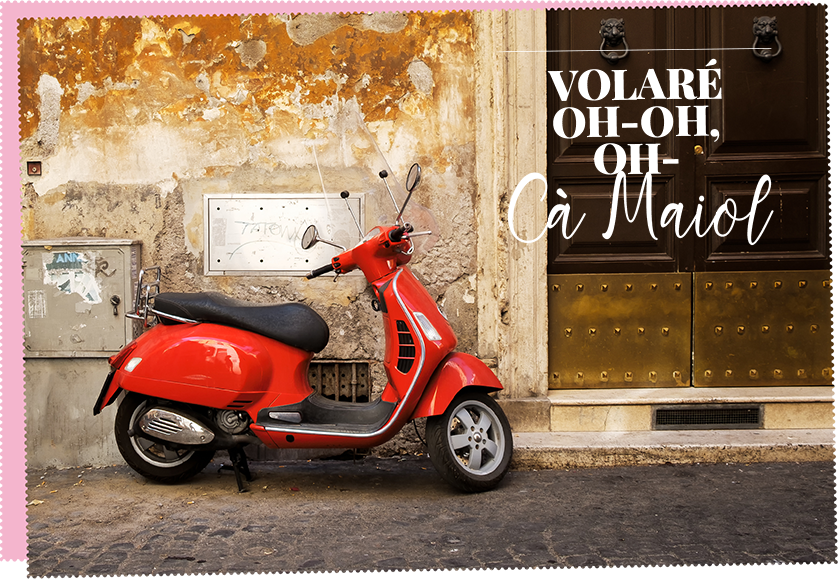 If our Lago Di Garda sounds like a holiday out of your favorite Italian film, step across the threshold of your imagination and into the world of Cà Maiol. Just a Vespa ride away from Sirmione's Scaligero Castle, our Cà Maiol winery sits in the very heart of our lush Lugana region. Stunning shorelines, trendy shops, and rich history attract locals and tourists alike to this secret haven for those in the know.
THE CÀ MAIOL WINERY

Dive into Lake Garda
with every sip as we capture
the essence of our magnificent Italian lakeside in
every glass of Cà Maiol.